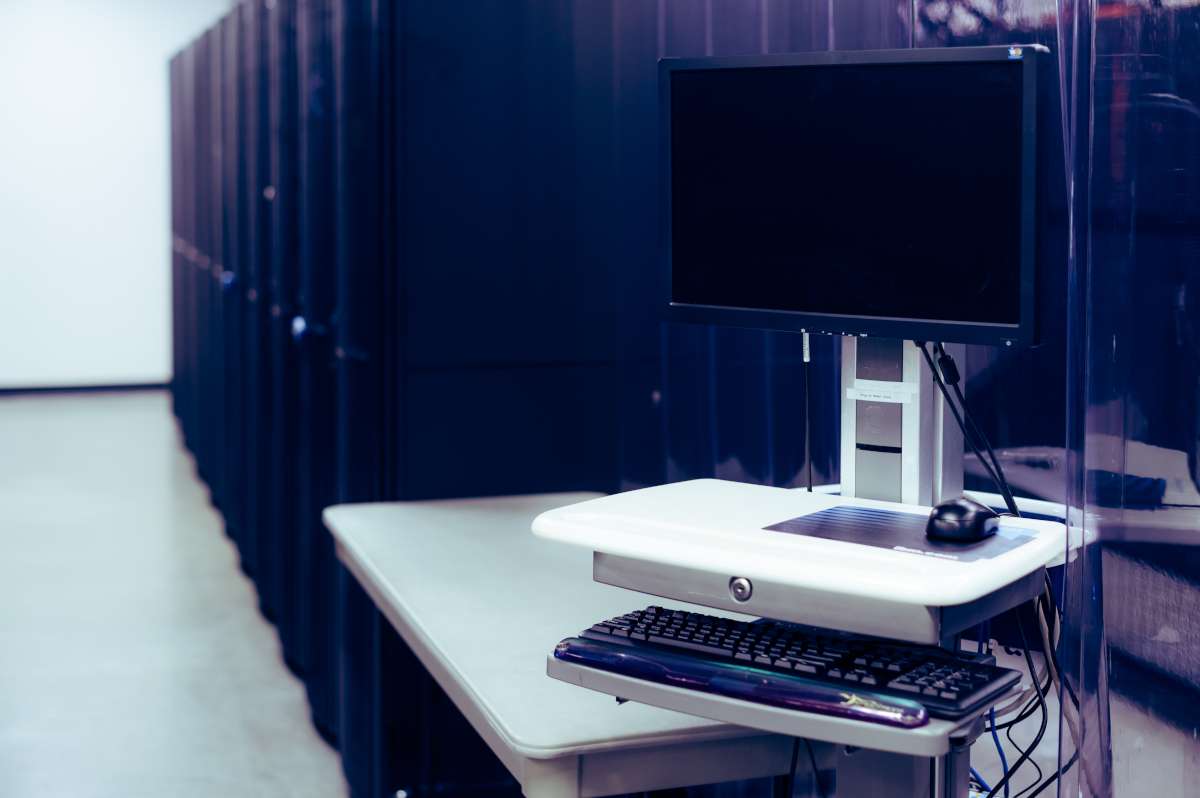 DATA CENTER MONITORING SERVICE
What is DCIM?
Data center infrastructure management (DCIM) is the data center management system utilizing enterprise-class software. DCIM provides a platform to manage physical and digital assets, environmental and technical systems, and workload placement at your data center.
Why is DCIM essential?
DCIM covers all aspects of data center infrastructure in terms of management. Tools and solutions included in the DCIM software automate time-consuming tasks such as collecting data throughout the infrastructure to help Data Center Managers effectively and efficiently manage the Data Center.
DCIM software provides a complete suite of tools and solutions to manage data center infrastructure across different locations and systems. By that, the software automates labor-intensive activities such as workflow management, provides audit trails, and improves visibility across IT, building management systems (BMS), and business systems, maximizing data center utilization and efficiency.
How can DCIM help you?
DCIM software allows data center managers to effectively manage, monitor, visualize and analyze all data center-related concerns to make informed decisions.
Asset management : Complete information about your assets – what you have, where it is located, how it is configured, the connection status, and so on.
Capacity management : Check the capacity of your data center with DCIM – how occupied your data center is, how much you have left, how you can optimize your space, and others.
Change management : Be informed on how changes impact the operations in the data center – how to organize any kind of moves, additions, or removals; when to do it, who to delegate it to, when it is done, and others.
Energy management : Contribute to efficient energy usage by being in charge of how energy is used, who is using it, the cost of used energy, how to save energy, and so on.
Environmental monitoring : Maintain an efficient data center environment by ensuring that you are managing the hot spots effectively, the cooling status, the available types of cooling, and others.
Power monitoring : Gives you an insight into power availability, how much is consumed, uptime and reliability, and so on.
Security : This allows you to control overall data center security by monitoring the access to cabinets and cages, tracking who accessed the cabinet, restricting access, organizing the role-based access, and so on.
Visualization : DCIM software allows you to visualize your data center in 3D as if you are in person. There is an option of automatically updating the rack elevation, so you do not have to spend extra time updating it manually. Power, temperature, and humidity sensor readings are also available for visualization.
BI & Analytics : Track and share important information and reports with your team to make data-driven decisions.
Connectivity : Stay informed on the connectivity (network, power, storage) status of your assets, and learn and visualize the capacity of structured cabling throughout the data center floors.
RSI's DCIM service
RSI's DCIM service assists you with monitoring the expected level of indicators of your data center. 
While the data center infrastructure is a complex system in itself, the DCIM software and monitoring all the readings simultaneously may seem even more challenging to manage. Our data center operation staff experienced in using DCIM software is alert at all times and takes care of any anomalies at the time of occurrence.
Our DCIM service is particularly popular with container data centers, which usually have no 24/7 onsite operation staff. RSI's 24/7 operation staff can take care of your data center at any location and keep it at its maximum uptime.